SWMENA Lebanon Subaward
The Committee for the Follow-Up on Women's Issues (CFUWI)
website:
http://www.cfuwi.org/
location:
Beirut, Lebanon
IFES provided the Committee for the Follow Up on Women's Issues (CFUWI) a subaward to use SWMENA data for an advocacy campaign. Between January and June 2011, CFUWI built on a previous UNDP campaign to advocate for a change to the controversial Lebanese Nationality Law, an issue that IFES collected opinion data on. Over the course of the project, CFUWI held 12 meetings with local activists and parliamentary committees and implemented a massive media campaign throughout Lebanon to advocate on changes to the Law. Please click on the partner name to find out more about their work on SWMENA and other projects.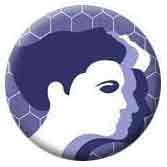 About
The Committee for the Follow-Up on Women's Issues is a non-profit organization formed on October 19, 1993 for the preparation of the Beijing convention in order to stage an effective participation on behalf of the Lebanese women. The organization was then officially established on June 12, 1996. The organization has been primarily dedicated to amending the Lebanese nationality law, and has worked towards this effort by encouraging the elimination of all forms of discrimination against women; developing women's participation on all levels including social, economic, and political aspects of life; and upgrade the awareness concerning the concept of Gender. CFUWI has a longstanding relationship with the United Nations Development Project, and its beneficiaries are women, girls, and men in all Lebanese regions.
What CFUWI Is Doing
Reacting to the 82% of women and 73% of men who wish to change the citizenship in Lebanon under which nationality can only be passed on by father, regardless of the nationality of the mother
Utilizing their website to showcase work accomplished and future activities planned
Lobbying with parliamentary committees and decision-makers
Creating a public awareness campaign called "Networking, Advocacy and Lobbying to Amend the Nationality Law in Lebanon"
Drafting an amendment to the citizenship law
Their Impact
CFUWI hosted a press briefing in Beirut on June 17 to announce the success of their campaign and to showcase SWMENA data. There were over 40 attendees including members of NGOs, members of parliament and media present.
CFUWI was able to work with the Women and Children Parliamentary Committee in Lebanon to draft an amendment to the nationality law, the first time this has been done in the country's history. CFUWI has continued to push for the amendment after the conclusion of IFES' subgrant.
CFUWI used SWMENA data to reinforce their activities throughout their campaign.
During the subgrant, CFUWI implemented 12 awareness raising meetings on the nationality law throughout Lebanon in Beirut, North Lebanon (Tripoli), South Lebanon (Nabatieh, Tyre, and Saida), Bekaa and Mount Lebanon (Shouf and Metn).
CFUWI conducted a media campaign that included 120 billboard advertisements throughout the region, as well as TV and radio spots advocating for a change to the nationality law.